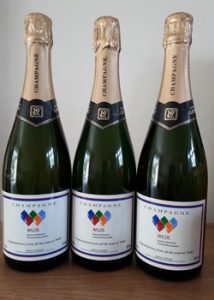 Bespoke branded Champagne and personalised wine bottles are increasingly popular, stylish and greatly appreciated corporate gifts for all kinds of occasions.
At Wines Select we're finding that companies are ordering corporate branded fine wines and champagne as presents for many reasons. These include welcoming new team members. Thanking new clients with a premium gift. Celebrating milestones such as work anniversaries or key achievements. Sending birthday wishes to suppliers or clients. Giving to attendees at conferences or events. Encouraging and motivating employees with a surprise gift. Recognising and rewarding top performing staff. Congratulating those getting married. And many more.
If you're looking for a tasteful, feel-good gift with the wow factor, branded and personalised wine and champagne is the perfect answer.
Raise a glass to great corporate wine and champagne gifts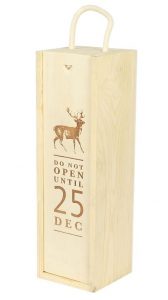 Exclusive personalised wine gifts are a great way to say well done, thank you, congratulations or just thinking of you. Champagne with your own customised front label would be the perfect gift for a special celebration as it the iconic way to mark the best moments in life. At Wines Select we can create wonderful wine bottle gifts with your company's own personalised wine label and beautiful branded packaging.
Corporate personalised wine is also an excellent choice for to give your clients. A branded champagne or wine bottle is an impressive gift that will show you value them and will keep your business in their minds too.
At Wines Select we supply corporate branded and personalised champagne or Prosecco and beautifully presented wine gifts for all kinds of businesses. We can tailor your gifts to suit your company style, budget and occasion, from staff incentives to seasonal treats.
Please call us on 0330 133 5135, email sales@winesselect.co.uk or fill in our enquiry form today.