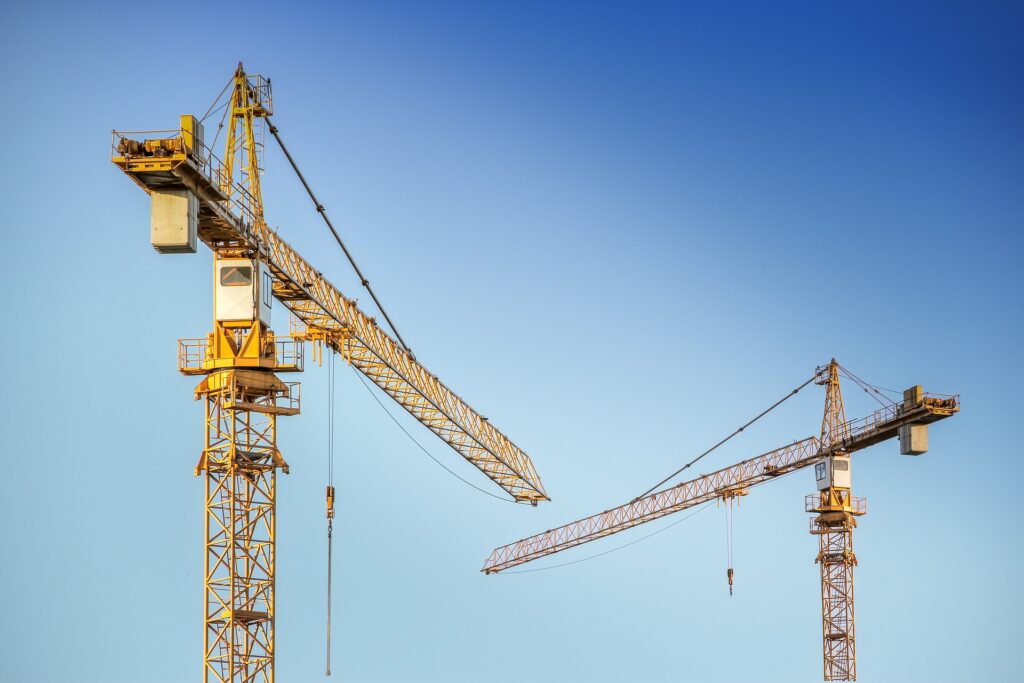 In the world of construction, craftsmanship and quality are vital, which is why Wines Select bespoke fine wines fit the grade for promotional gifts or trade events in the building sector. Sharing bottles of exclusive personalised wine or champagne with your own label will foster relationships with your clients, employees, suppliers, and contractors.
Personalised corporate wine gifts for building and construction companies is ideal for:
Employee gifts: Everyone appreciates being recognised and given something free.
Trade Shows:  By having uniquely personalised wine bottles, you will increase awareness of your brand and guarantee a potential customer will remember your company long after the trade show or construction conference ends.
Advertising & PR: It isn't enough to simply publish an advert in the trade press or post one online, your marketing needs to be tangible and 3D. Promoting your business on a high-quality bottle of wine or champagne will establish your brand in a memorable and effective way.
Charity events:  By donating memorable bottles of wine that feature your company name and logo, you will associate your business with good will and generosity and create a strong bond in your local community.
Customers: Gaining repeat business is the greatest sign of customer satisfaction. Bespoke branded and personalised wine will remind a customer why they chose you and will serve to reinforce their allegiance to your business.
Wines Select has years of experience tailoring wine bottles and wine gifts for the construction and building sector. We would be delighted to do the same for your business.
Branded wine labels – a highly effective marketing tool
Wines Select works with housebuilders and all kinds of construction companies and building sector firms to provide branded wine for their customers, employees, and trade events.
Promote your company with customised labelled wine and champagne
If you work in the building, contracting and construction industry, it can be challenging to find new ways to stand out from your competitors. An effective solution is to invest in customised wine featuring your own business branded logo and label. Having your own branded wine means you'll always have an appropriate, highly valued and rewarding gift to hand when you need it. Personalised, bespoke champagne, prosecco and other wine gifts are a smart way to build your business reputation.
Celebrate a successful building project
When a big building or construction project comes to an end, it's an important day for your client and everyone who has been involved. The successful completion of a project deserves recognition. Why not celebrate the occasion by sharing your own business-branded luxury champagne or prosecco? Bespoke personalised wine is a unique and memorable way to celebrate the successful completion of a building project and to thank your team or suppliers for their hard work and dedication.
Show your appreciation with personalised wine
A corporate gift is a tangible way to show your company's appreciation. Whether a client or supplier has been working with you for years or a new employee has just completed their first three months, a corporate gift is a great way to show your gratitude. When a client feels appreciated, they will be more likely to do business with you again in the future. When you give someone a special bottle of wine with a personalised label, you're saying, "I'm thinking of you, and I value our relationship." And showing employees that you value and recognise their hard work will lead to increased morale and motivation.
Why choose Wines Select?
At Wines Select we handpick great wines from award-winning vineyards, so you can be assured our wines and champagne are of exceptional quality. With many years of experience in corporate wine gifts, you can rely on our expertise to deliver a fast and reliable service.
We would be delighted to collaborate you with you on creating a bespoke wine label for your business. Our wine bottles can be customised with your company logo and supplied in beautiful packaging with a personalised message for you to present to your clients, or we can deliver direct to their door. Our personalisation service also includes and gift and presentation packaging featuring your logo and business colourways.
Please call us on 0330 133 5135 or email sales@winesselect.co.uk or use our online enquiry form for more information. We look forward to hearing from you.