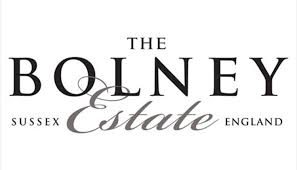 With the festive fizz season almost upon us, Wines Select decided to toast the success of English sparkling wine at Bolney Wine Estate in West Sussex, one of Britain's top producers.
After a tour of the estate's winery, we tasted some of their English sparkling wines, with a view to including them in our corporate wine gift range. We were particularly impressed by their delicious, award winning Blanc de Blancs and Bolney Bubbly.
English sparkling wine rivals Champagne
English sparkling wine has a uniquely fresh and elegant style and is quickly becoming society's go-to celebratory tipple. The British bubbly is now even served at Number 10 Downing Street receptions instead of Champagne. This is no surprise considering the many international awards English sparkling wines have won in recent years.
The mild climate, rolling hills and chalky soil of the south of England are very similar to the Champagne region in France making it the ideal area for producing top-quality sparkling wines. The English sparkling wines are made from the same grape varieties as those grown in the Champagne region and the same 'Traditional Method' is used to produce them.
It might surprise you to know that French Champagne houses are now investing in vineyards in England. Champagne Taittinger was the first Champagne house to plant vines here and their English sparkling wine is expected to debut in 2024.
Sparkling corporate wine gifts from Wines Select
If you would like to know more about our corporate wine gift service please get in touch with us on 01403 752035 or email sales@winesselect.co.uk