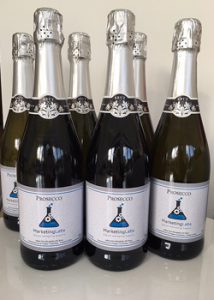 Saying thank you to your hard working staff or loyal clients and showing your appreciation is always important, but it's especially vital in times like these to keep spirits up. This is why many businesses are sending gifts of personalised wine and champagne to their employees and clients in recognition of effort and dedication during the Coronavirus pandemic.
At Wines Select we supply and deliver branded and personalised wine gifts for all kinds of businesses. Companies are telling us they want to reward those people who have helped to them to stay afloat during lockdown; and express their gratitude to others for their understanding and support. Firms are also wanting to mark special occasions too.
Our beautifully presented corporate champagne and personalised wine gifts are a wonderful way to keep staff feeling connected and valued and are always warmly received.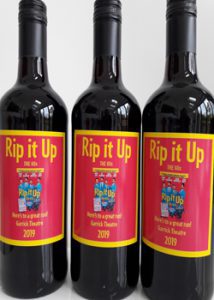 We can advise you on the most suitable wines and design your personalised wine label and branded packaging.
Personalised service with contactless delivery
At Wines Select we personally handle every aspect of your order and ship all over the UK.
You simply email us and we'll handle all the rest: delivering the gift to the chosen site, whether the doorstep or workspace, on time and in perfect condition.
Let Wines Select take care of your personalised corporate wine gifts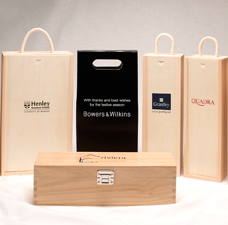 We can put together the perfect personalised wine gift solutions to fit your business brief and budget. We're here to help with wine recommendations, personalisation, branding and fast, secure, contactless delivery. Please get in touch by email at sales@winesselect.co.uk or call us today on 0330 133 5135.
Thank you for supporting our family business and please take care of yourselves.