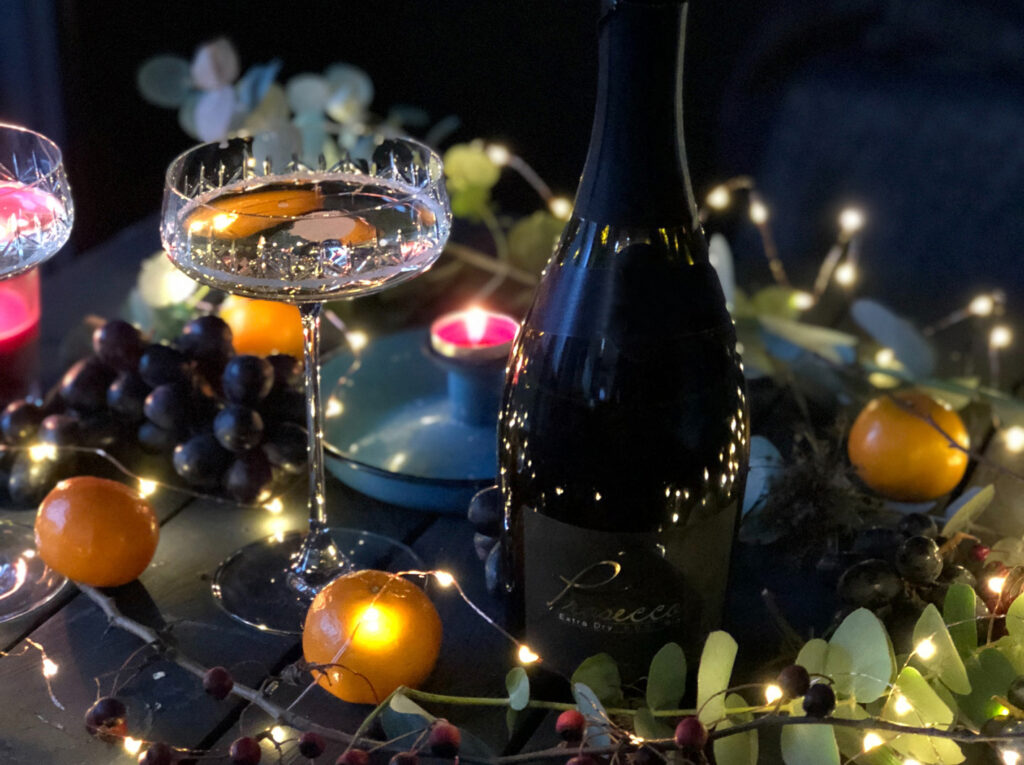 Christmas is fast approaching, and it's the perfect time to show appreciation to your valued business partners and clients. While there are countless gift options available, nothing says sophistication and celebration quite like the gift of wine or champagne. Whether you're searching for a single bottle gift or a larger wine collection, the power of exquisite wine and champagne gifts lies in their ability to convey your heartfelt sentiments and leaving a lasting impression.
The beauty of wine or champagne business gifts
Wine has played a significant role in celebrations throughout history. Its ability to enhance the moment, elevate experiences, and bring people together makes it an ideal corporate gift choice for Christmas. Wine gifts possess a timeless charm that adds a touch of class and sophistication to any occasion. Presenting your valued customers with a personalised wine or champagne gift can further strengthen the bond you've built throughout the year, leaving a lasting impression.
The perfect one-bottle wine gift
When it comes to corporate gifting, a single bottle of wine or champagne can speak volumes. Here at Wines Select you are able to choose and personalise a wine that matches the taste and personality of your clients. Consider their preferences and choose a wine with a distinguished pedigree, such as this vibrant red, Château Calvimont Graves to truly delight their senses. This plush, ripe red will delight any of your discerning corporate partners.
Elevate the celebration with a two-bottle wine gift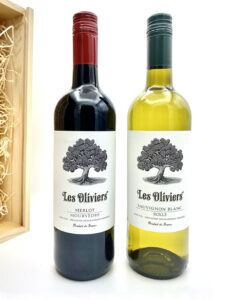 If you're looking to make an even greater impact, a two-bottle wine gift is a great choice. Combining complementary wines offers a unique sensory experience that pairs beautifully with festive celebrations. Delight your business clients with a pairing of a red and white wine such as our two-bottled French wine gift set. Presented in a beautiful wooden box, this wine business gift not only showcases your attention to detail but also adds an element of surprise and delight to gifting.
A grand gesture – three to six bottle wine gifts
For those seeking to make a statement, consider gifting a three to six bottle wine collection box. This luxurious gift is a true testament to the value you place on the relationships you've established throughout the year. By choosing a collection of exceptional wines, you offer your business partners an opportunity to explore a range of flavours and wine regions.
You can choose a selection of reds, whites and rosé or a combination of red, white and champagne, both presented in a wooden gift box with a rope handle, the recipient ais sure to
appreciate the experience that awaits them. The versatility of larger wine gifts allows for pairing with festive food or for creating a memorable tasting experience.
Choose Wine Select for your corporate gifting this Christmas
Christmas is a time of celebration. By gifting wine, you can express your appreciation to your business customers and clients in a way that is both elegant and meaningful. A single bottle gift, a two-bottle pairing, or a grander assortment of exquisite wines will showcase your commitment to fostering strong relationships and leaving a lasting impression. So please call us on 0330 133 5135 or email sales@winesselect.co.uk and we'll help you send some sensational seasonal cheer with our easy one-stop wine and champagne corporate gift service.