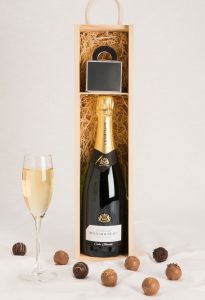 The Decanter World Wine Awards is the largest and most influential wine competition worldwide. Judged by the top wine experts from around the globe, the DWWA is trusted internationally for its rigorous judging process.
Now in its 16th year, the awards attracted entries from 57 countries demonstrating not only its significance in the world of wine, but just how far and wide quality wine is now being produced. Over the course of 2 weeks close to 17,000 wines were tasted by 280 of the world's most influential judges including 70 Masters of Wine and 23 Master Sommeliers.
Before being brought into the tasting room the wines were covered with white bags so there was no chance of a label or neck collar being seen. Each wine region was judged by a panel of experts of that particular area and they compared notes before reaching their decision.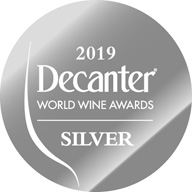 We are delighted to say that this award-winning Champagne Bernard Remy Carte Blanche is part of our corporate Champagne gifts range. With a composition of 60% Pinot Noir, 35% Chardonnay and 5% Meunier this Champagne is opulent and plush with layers of luscious red apple, almond and brioche leading to a citrus fruit palate.
For more information or to order please call us on 01403 752035 or email karen@winesselect.co.uk and we will be happy to help.