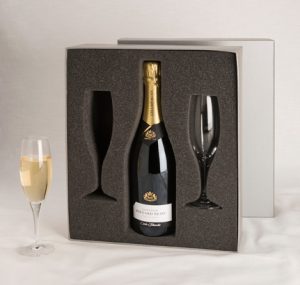 Champagne and Prosecco are both delicious sparkling wines, but that's where their similarity ends. From the way they are made to the size of their bubbles, Champagne and Prosecco are surprisingly quite different. So, what makes Champagne and Prosecco so distinctive and special? Read on to find out why.
Wine Region
Champagne is exclusively made in the Champagne region of northeast France. No producer outside the region may use the term Champagne, which adds to the wine's luxury status.
Prosecco is produced in the north eastern regions of Veneto and Friuli-Venezia Giulia in Italy. The classification DOC indicates designation of controlled origin, and DOCG guarantees superior quality.
Production
Champagne is made using the traditional method, Méthode Champenoise, and is fermented in the bottle. The process is time-consuming and expensive but maintains the exceptional quality and prestige of the wine.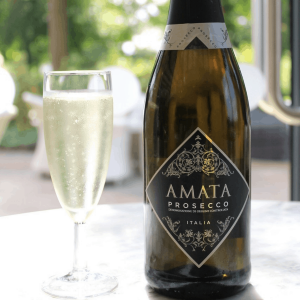 Prosecco is made using the Charmat-Martinotti method, also known as the tank method. It is fermented in large steel tanks and then bottled, which is a simpler, more efficient process.
Grapes
Champagne is made using Pinot Noir, Pinot Meunier and Chardonnay grapes.
Prosecco is made from Glera grapes, and up to 15% of other permitted varieties.
Bubbles
Champagne bubbles are fine, sharp and persistent, thanks to the high-pressure ageing in the bottle.
Prosecco has larger, light, frothy bubbles because the tank method produces less pressure.
Reputation
Champagne is synonymous with glamour and celebration and has famous brand labels: Veuve Clicquot, Bollinger, Moët & Chandon to name just a few.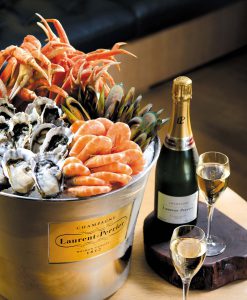 Prosecco is incredibly popular and perceived as an everyday luxury due to its versatility, easy-drinking style and price point. It does not have a memorable brand label – yet.
Taste
Champagne flavours: citrus, white peach, cherry, almond, brioche, biscuit.
Dry, acidic, rich and bitter.
Prosecco flavours: green apple, melon, pear, honeysuckle, hazelnut, cream.
Fresh, fruity and floral.
Food Pairing
Champagne pairs wonderfully with shellfish and crisply fried foods like fish and chips.
Prosecco is the perfect pairing for cured meats, light Asian dishes, and seafood pasta.
Price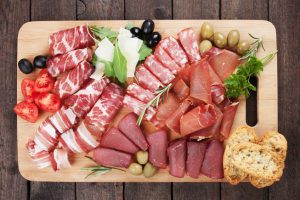 Champagne has a high price tag because of its prestige and lengthy production method. Champagne is also a small wine region, which adds to the wine's exclusivity.
Prosecco is marketed as being an affordable sparkling wine. The large wine region spans nine provinces and the production method is simpler, which helps to keep the cost down.
Now order the perfect personalised Champagne or Prosecco business gift
We are proud to stock sparkling wine from some of the world's best producers, like these stunning Champagne gifts and personalised Prosecco. If you would like more information about our corporate sparkling wine gifts, please email me at sales@winesselect.co.uk and I will be happy to help you.
Learn more fascinating facts about Champagne and the best way to serve it.